🇨🇴 Bancolombia Silently Empties Your Accound with Fraud Transactions in 2023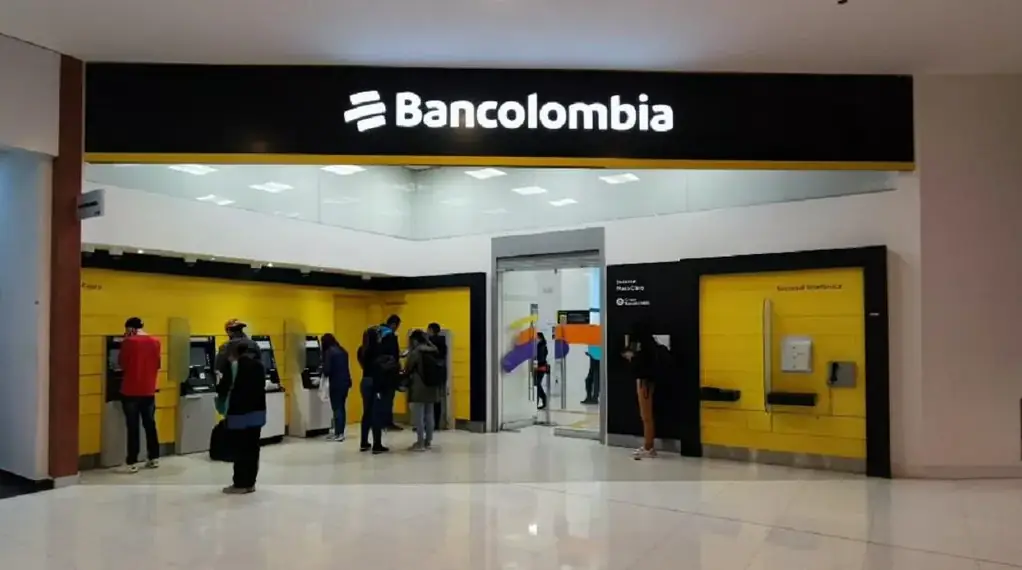 When using the Bancolombia app or website to sent trasfers directly to Nequi, the transfer does not give you the usual notification to your email and your phone. Even more disturbling is that in the trasaction list and bank statemets just describe the transation as "Tranfer to Nequi". If you try to ask Bancolombia to which Nequi number the fraudalent transactions were sent, they refuse to ansfer but tell you to call Nequi. However, Nequi also refuses to ansfer. It's a clever trick somebody that works at Bancolombia an/or Nequi necause it takes longer for the victim to find the fraudalent transactions, and even after the victim realises that there are fraudalent transactions emptying their account, it's still impossible to find out who the money was sent to.
This type of fraud has became popular in August 2023 and is still ongoing, and it's very hard to make a complaint.
Complaint registered with the Financial Superintendence of Colombia
After registering Bancolomias crime, They replied with a canned email full with erroneous information.
Bancolombia oficina principal, el mas probable lugar donde roban plata de sus cuentas.
¡Hola!,
Estamos trabajando para ti, y te contamos que tenemos nuevas herramientas que permiten agilizar el proceso de gestión de documentos de tu queja o reclamo radicado, por ello, requerimos que los soportes que enviaste los adjuntes a través de nuestra página web. Si tu caso es diferente a una queja o reclamo, puedes comunicarte con nuestro equipo de asesores:
1. Entra a www.bancolombia.com
2. Da clic en Solicita Documentos
3. Busca la opción Gestiona tu información documental <- Doesn't exist on the current website 🚩
4. Selecciona la opción "Adjuntar documento a una queja o reclamo, y ¡Listo!
Si lo prefieres, haz este proceso desde la App Bancolombia por el menú trámites y solicitudes, opción "Adjuntar documento a una queja o reclamo". <- Doesn't exist in the app either 🚩
¿Un plan C? Si no puedes realizarlo como te lo indicamos, tienes la opción de acercarte con tus documentos a nuestras sucursales físicas. Ten a la mano tu número de identificación y el número de radicado. <- I tried going to the office several times but I never got any help. 🚩
Este es un mensaje automático, por favor no lo respondas.
Darte la respuesta que mereces, es nuestro compromiso… Siempre cerca de ti.
Saludos,
Ese numero de Bancolombia para quejas 6053618888 tampoco funciona. A veces tiene senal de estar ocupada, a veces nunca contesta o desconecta, a veces contesta con un mensaje diciendo que todos los sucursales son ocupados. <- Hasta ahora no funciona, sometimes it gives a busy signal, sometimes there is a voice saying all asesores are busy, I have never managed to speak to an actual person by calling the number. 🚩
What you have to do in order to file a complaint
Register your complaint with Superintendencia Financiera de Colombia and
Defensor del Consumidor Financiero. You can also try Casa of Consumers in Barranquilla at Calle 38 No 45 – 53 and the Defensor de Consumidor.
Bancolombia is making it hard to file a complaint on purpose
A victim that lost 14 millones sin recibir notificaciones de las transferencias explains: They refused to help in the office, they just lied and told me to call Nequi and that didn't work. There is no solution and so far I have not even been able to get a bank statement that shows whre my money was sent. I believe Bancolombia is a criminal and corrupt organisation. I also agree with the author of that article that the best you can do is to first make a complaint with all the government branches mentioned above. Since Bancolombia is a reguated bank, they are required to supply correct information. They have only lied, stalled and claimed they can't help me. This is also something that I will report to the Superintendencia Financiera de Colombia.